If you need some beautiful and unique Warwick, RI, attractions for yourself, for a special date night, or for the entire family to visit, you will not be disappointed! The city and its surrounding areas offer lots of indoor and outdoor events and places to visit, sure to fit your plans and budget.
When reviewing these Warwick, RI, attractions, call or otherwise check ahead for changes in admission prices, limited capacity seating, mask requirements, and the like. A quick check before heading out will ensure nothing gets in the way of enjoying these great Warwick attractions you're sure to love.
Goddard Memorial State Park
If you're tired of being cooped up at home due to COVID-19 restrictions or for any reason, it's time to visit Goddard Memorial State Park! Offering close to 500 acres of nature, and situated along the shore of Greenwich Cover, this beautiful park offers lots of untouched scenery you're sure to love.
At Goddard Memorial State Park, you can lounge on the beach or take your horse through one of the riding trails. There are also open fields perfect for tossing around a frisbee, or for just having a relaxing picnic. For its specific location and other needed info, visit the website https://riparks.com/Locations/LocationGoddard.html.
East Bay Bike Path
The East Bay Bike Path offers another great opportunity to get out of the house and enjoy some fresh air. This 14.5-mile path runs through lots of great scenery, including a trip over the Seekonk River. You can enjoy stunning views of the water while riding and other untouched nature flanking the path along the way.
There are several areas for parking and accessing the path, but note that it does not offer snow removal during wintertime. To find out more including the parks to which it connects, visit https://riparks.com/Locations/LocationEastBay.html.
Crescent Park Carousel
If you're searching for Warwick, RI, attractions for the entire family, you can't miss the Crescent Park Carousel! This hand-carved carousel was built in 1895 and sits on a fifty-foot platform, offering classic horses and other animals as well as benches for those who prefer a bit of added comfort during the ride.
The park surrounding the carousel offers space for picnicking and there are also lots of areas for hiking and exploring. Note that the carousel often undergoes restoration and other work, so be sure to check their website for current hours or closures and other precautions before heading out, https://www.crescentparkcarousel.org/.
Seekonk Grand Prix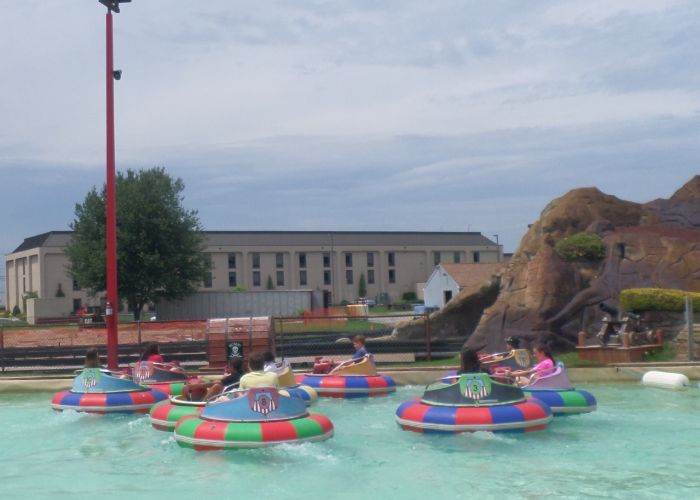 Whether you need something to do with the kids or just want to have some youthful fun yourself, check out the Seekonk Grand Prix! The great sporting venue offers go-karts, bumper cars, and miniature golf, as well as a full indoor arcade with lots of games for everyone.
Seekonk Grand Prix also offers bumper boats, a climbing wall, and a rope climbing challenge that's a favorite for people of all fitness levels. For more information including social distancing requirements and admission prices, visit http://www.seekonkgrandprix.com/.
Rhode Island Tree Removal is happy to offer this information to our readers and we hope you found some great Warwick, RI, attractions to check out. With so many great indoor and outdoor venues and parks to visit, we know that you have better things to do on the weekend than tend to trees on your property. If you need pruning services for a tree you want to keep, branch removal, or tree removal and stump grinding services, you can trust our Rhode Island tree services contractors to get the job done right! To find out more or to set up your convenient, no-obligation appointment, give us a call today.