Tree removal costs can vary in many different determining factors. The type of trees, how big they are, and where you live in the world are all players in the game of tree removal cost. Determining the actual cost without knowing these factors can be tricky, but we are able to give you a ballpark figure based on national averages in the USA.
To truly know your estimated tree removal cost, you are going to have to reach out to a licensed arborist company and discuss the complexity of the job with them. Normally, a tree removal business will offer you a free quote. On average, the cost of tree removal is between $150 to $1500.
Is it possible to truly know your tree removal cost upfront? Yes and no. However, a good company will be able to give you an accurate estimate after they've seen your trees and know what needs to be done.
What Involves Basic Tree Removal Services?
Tree removal is a complex project because there are so many variables involved, such as the type of trees being removed, their ages, whether they are diseased or not, etc. However, the very basic tree removal cost typically covers the cutting down of the tree and the hauling away of the pieces.
Additional Services May Up Your Tree Removal Cost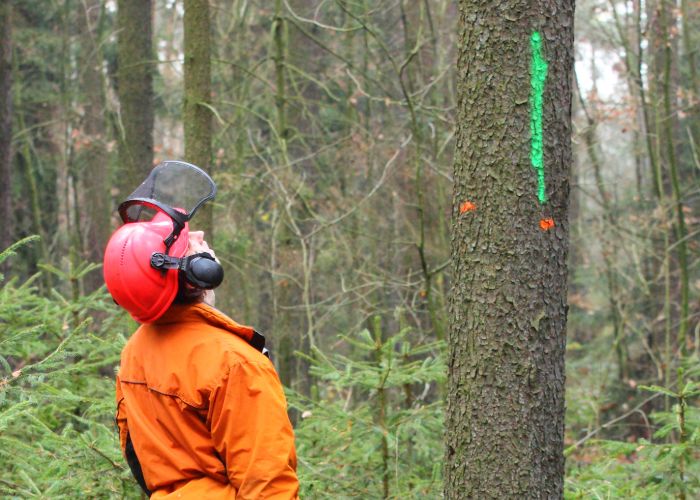 There are a few different services that will most likely up the cost of your basic tree removal package. These services include but are not limited too:
Limb Chipping

Tree Trunk Removal

Log Splitting

Travel Fees
Emergency tree removal services are in a different category in terms of removal cost when ordering up services from tree removal companies.
How Do the Size & Circumstance of Your Trees Factor Into the Cost?
Obviously, larger trees are going to cost more for removal services. On average, a large tree will start at $1500 and go up depending on the species and size. So, for something like a Redwood, you can plan to pay a very pretty penny.
Fallen tree removal costs typically range between $75 and $150 for a normal-sized tree. However, if you require emergency services due to a tree falling on a building or power line, that price is going to go up quite significantly.
Is the Removal of Tree Branches & Stumps Costly?
It all depends on the size of the job. If you have tree branches stuck in dangerous places like power lines, you are probably going to pay upwards of $300 due to the hazardous nature of the removal.
Tree stump removal can vary in cost depending on their size and how they are removed, which can be either chemically or through grinding and digging.
Affordable Tree Removal Cost in Rhode Island - Pick Up the Phone and Call
Our tree removal company knows that the tree removal cost or stump removal you are facing isn't something you want to think about. Dead tree removal cost is one of the expenses that most homeowners don't want to think about Rhode Island Tree Removal goes lower than the average tree removal cost because we can do the job more efficiently, and we have a crew that helps keep the prices down. Find out how much does tree removal cost for your project by reaching out to our team today!